There is a range of yoga and meditation handouts prison staff can now download from this website to help prisoners cope with the currently increased hours in cell. Please phone us for the password on 01865 512 521.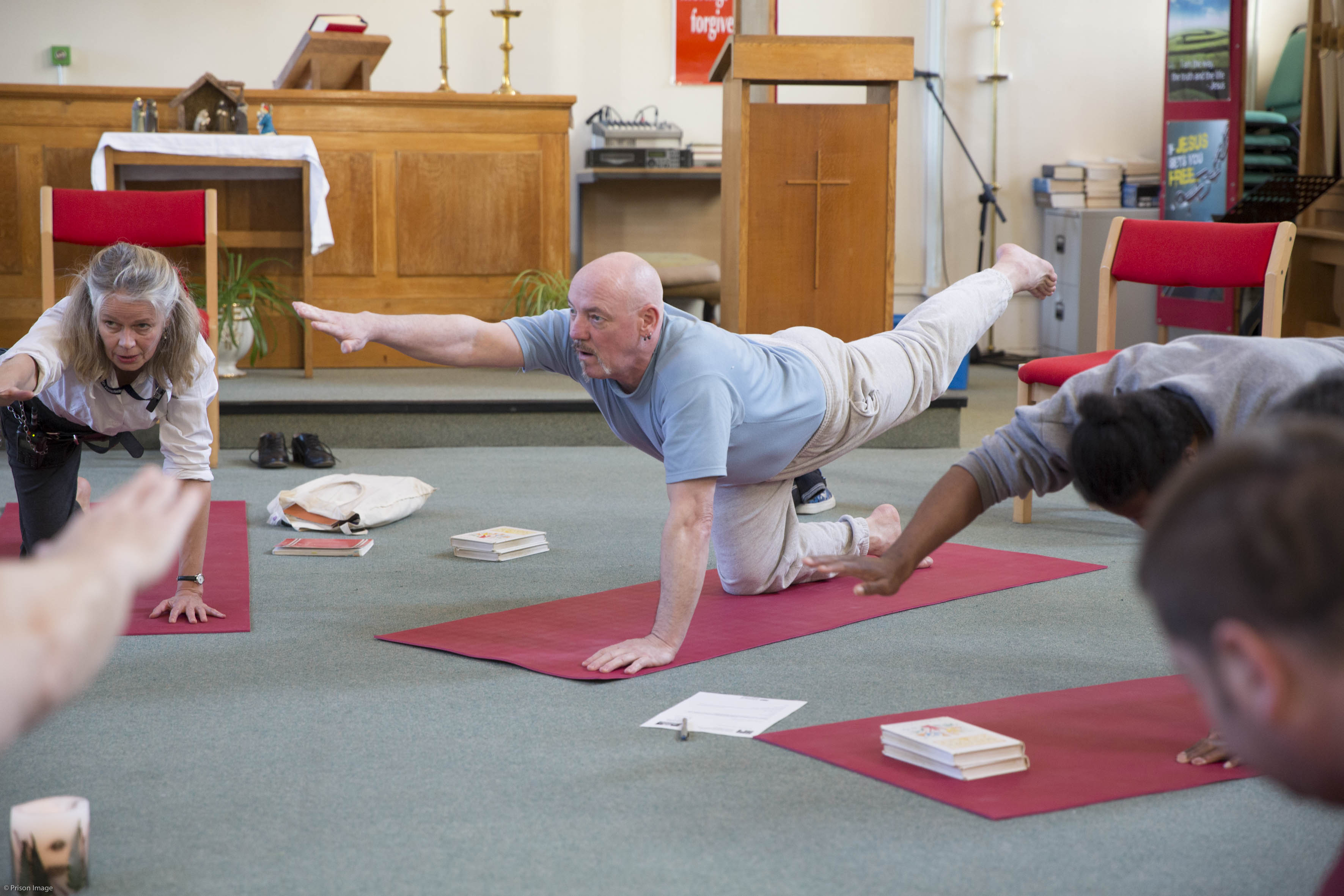 What we offer can be part of prisons achieving their stated purpose of looking after prisoners with humanity, and helping them lead law-abiding lives in custody and after release:
Weekly yoga classes
In over a third of UK and Irish prisons, yoga and meditation classes are already part of the regime. The classes help inmates reduce aggression and drug use, and develop self-discipline, a stronger will, better mental health, improved self-confidence and a greater sense of responsibility. Find out about how we can help you start a class.
Classes for staff
Recognising the demanding jobs of officers and civilian staff alike, and the benefits of yoga and meditation for stress reduction, we offer classes for staff too.
Free books and CDs
Prisoners and staff can order free books and CDs from us to aid them in practising on their own. You can download and print out our book request form to give to prisoners and staff who might be interested.
Correspondence and other media
We correspond with prisoners who wish to stay in touch, to encourage them as they seek meaning and hope in their sentences and lives. We produce a quarterly newsletter, written partly by inmates themselves, sent to every institution in the UK and Ireland. We run a monthly article in Inside Time to help prisoners in their practice as well.
We only work with qualified yoga teachers, training them for the specialised environment of prisons. The training focusses on security, professional boundaries, working smoothly with prison systems and staff, and the most effective approach to take with the yoga and meditation itself. Our course to prepare teachers for prison work is accredited by the British Wheel of Yoga, the national body for yoga in the UK. We offer on-going support to prison yoga teachers through training days and a phone line, and can help the teacher and the prison trouble shoot challenges that arise with the class.
Find out more about: