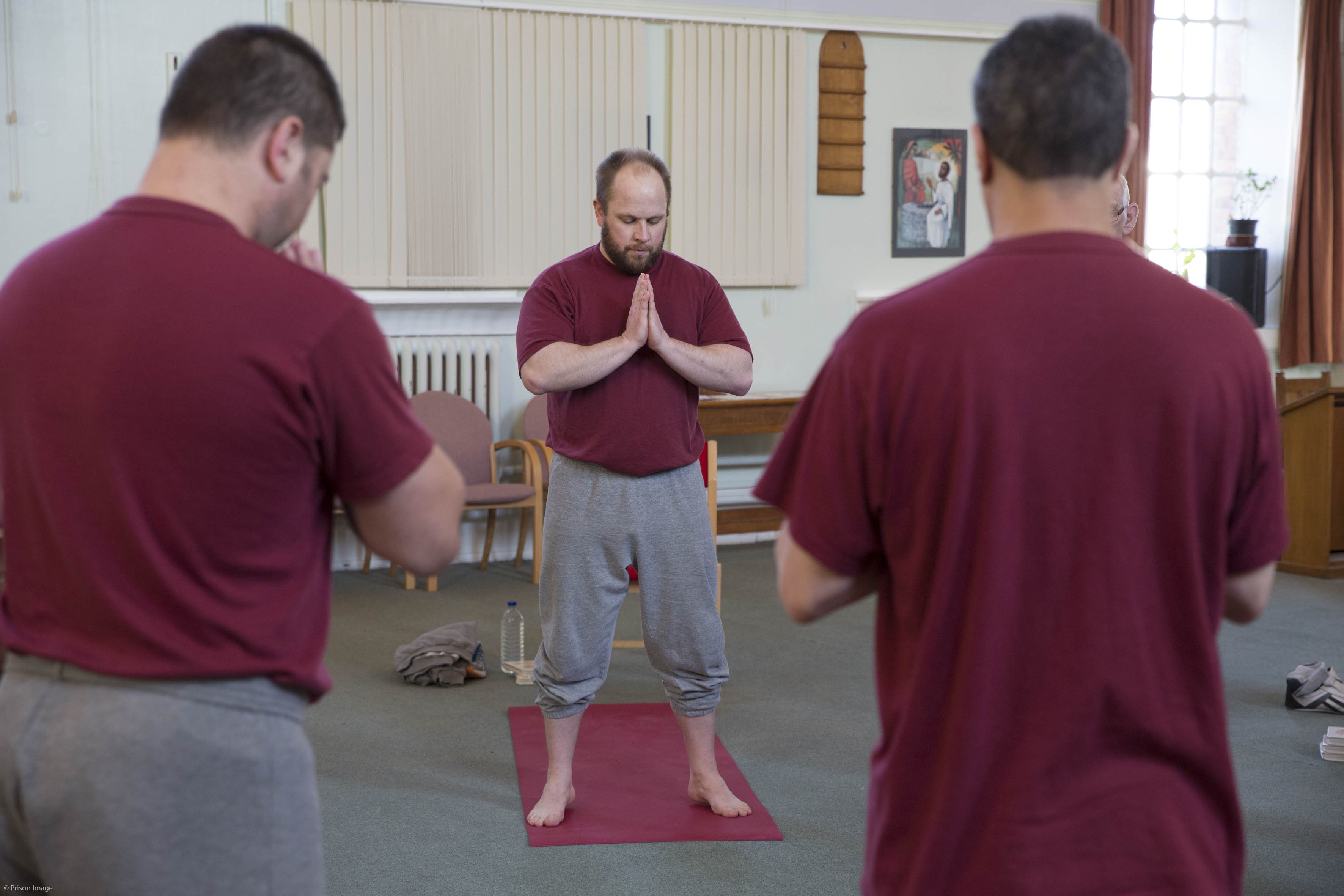 The work of the Trust is entirely dependent on the generosity of people who understand the rehabilitative opportunity which exists in a prison cell.
If you can help us with a contribution to our work, we would be most grateful. Even a small donation makes a big difference.
£20 provides everything a prisoner needs to start a practice in their cell
This includes an initial pack of a yoga resource book, a CD, a newsletter and a personal letter. It also includes an additional three newsletters over a year, and the opportunity to correspond with one of our letter writers. This gives the recipient the tools to start a practice that will change and enrich their life.
£50 pays for enough newsletters for an entire prison
This figure will pay for 43 newsletters, including editing, design, production and postage. 43 is the average number of prisoners and staff we keep in touch with in each prison. These newsletters reassure and bring hope to people in prison, and make them feel a part of a community of shared interest and spiritual values.
£100 goes towards a taster yoga and meditation workshop in a prison
A one-off workshop gives prisoners and staff a chance to directly experience the peace and insight that yoga and meditation can bring. It also allows prison managers to see how weekly classes could help the prisoners in their care. Workshops often lead to a regular class being set up, with prisoners learning these disciplines with the support of a qualified teacher over time.
There are several ways you can give:
Online
You can give online through Just Giving. You can either give us a one off gift or set up a monthly donation.
Cheque
Please make cheques payable to The Prison Phoenix Trust and send them to:
The Prison Phoenix Trust
PO Box 328
Oxford
OX2 7HF
If you pay Income Tax or Capital Gains Tax you could make your donation
amount to 28% more for us at no extra cost to yourself, by printing, signing and sending our Gift Aid statement. This enables us to claim back the tax paid on your donation, and is worth a lot to us.
Bank transfer
You can easily and securely set up a one-off or monthly payment to the Prison Phoenix Trust through Justgiving.
If you would prefer to set up a direct debit or arrange regular or one-off bank transfers, please email us and we will send you details.