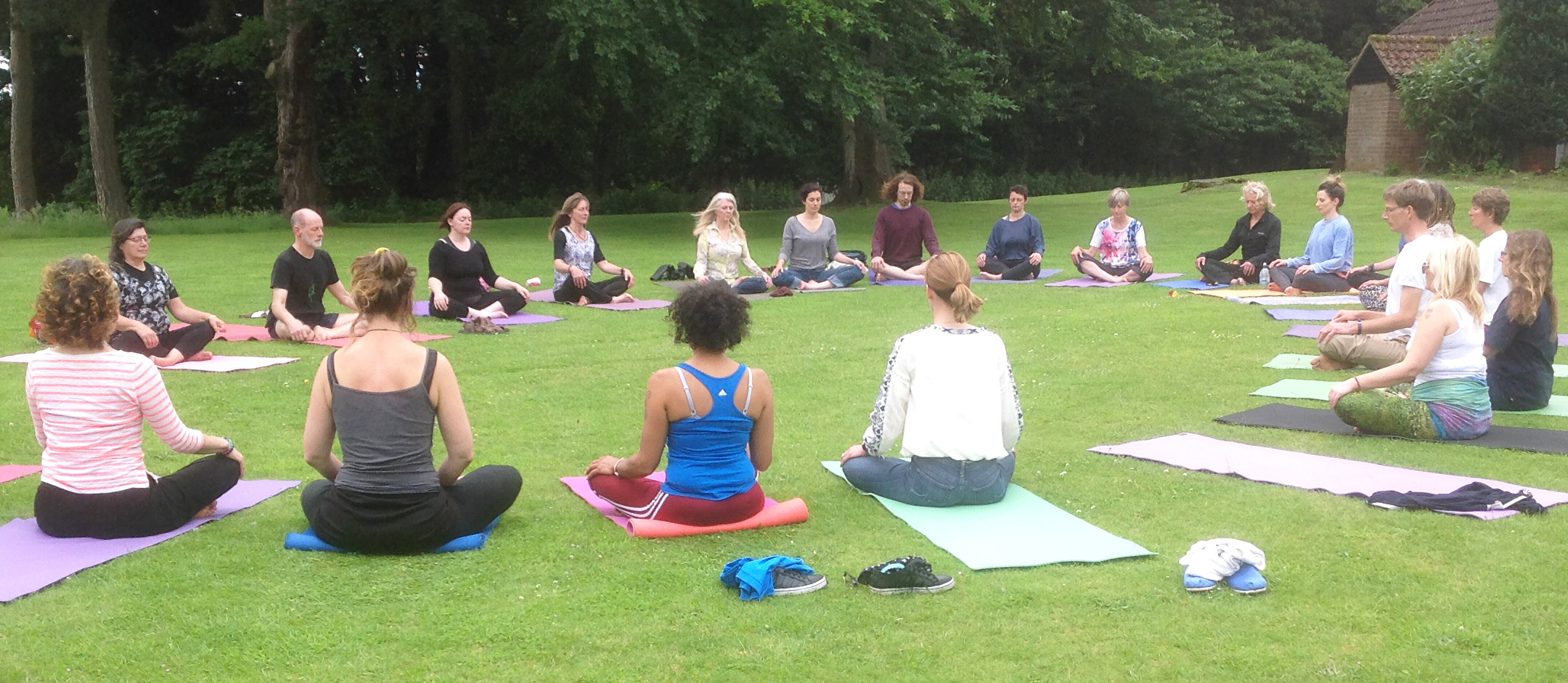 The Prison Phoenix Trust provides continuing professional development for qualified yoga teachers with a minimum of two years' teaching experience. 
We are recognised by prison services in the UK and Ireland as the provider of 'gold standard' training in the craft of teaching yoga and meditation in prison. Prisons trust that teachers trained and supported by The Prison Phoenix Trust are prepared for all eventualities working in secure environments. Our in-depth course Teaching Yoga in Prison, run with the British Wheel of Yoga, is consistently rated 6/6 by yoga teachers. 
'It was such an incredible training, thank you much for all that you shared.' Nina
Our training covers:
Rapport with prisoners, prison officers and staff
Authority and professional boundaries
Adapting yoga to meet all needs
Trauma – and other issues affecting people in prison
The importance of silent breath-based meditation
Sex offenders and drug and alcohol rehabilitation
How to start up a class.
We also provide top-up training on specific issues such as:
Keeping control of your prison class
Teaching young offenders
Yoga and addiction
Accrediting your yoga class.
'It has been such an amazing week! Thank you very much for the quality of the training content and the warm welcome we received.' Flo
What's coming up
Teaching Yoga in Prisons 
When: Sunday 16th October, Part 1: 10AM-1PM, Part 2: 2-5PM
Where: Birmingham Buddhist Centre
Learn from the UK's leading prison yoga charity with over 30 years' experience bringing the benefits of meditation and yoga to people living and working in secure environments.

10am – 1pm Introducing Prison Yoga
Find out what it's like to teach yoga in prisons, young offenders institutions and other secure settings. Learn about the joys and challenges, how to get a class started – and how The Prison Phoenix Trust can support you.
2pm- 5pm Be Safe in Prison
Continuing professional development for working in prison: security changes in the last two years, an opportunity to share experiences and questions, and try out ways to deal with difficult situations that sometimes arise.
You can buy tickets here
Zoom meditation every Tuesday
Yoga teachers sit in meditation with and in support of people in prison every Tuesday for 25 minutes at 8.30am. If you would like to join us on Zoom please phone for the link and password on 01865 512 521.
You can sign up to hear about future training courses here.