Yoga teachers sit in meditation with and in support of people in prison every Tuesday for 25 minutes at 8.30am. If you would like to join us on Zoom please phone for the link and password on 01865 512 521.
If lockdown restrictions mean you are unable to teach your usual prison yoga class at the moment, please stay in touch with prison staff and share with them the Yoga Handouts that can be downloaded to help prisoners cope with the increased hours in their cells. Phone us for the password – plus advice and support to get your class going again.
If you are currently teaching in prison, please click here to let us know about your class. We are here to help you with resources, training and experience to share.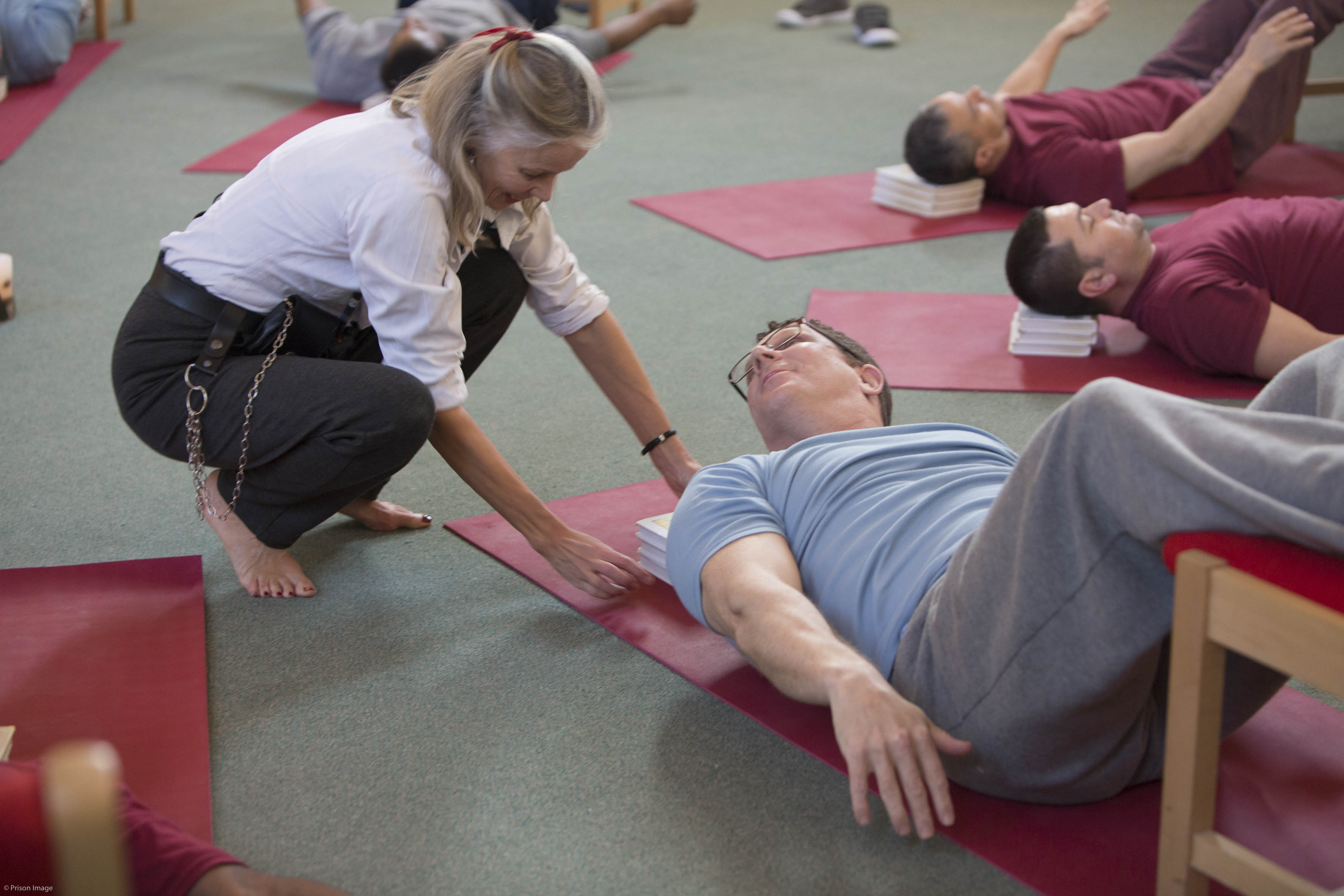 Almost all prison yoga teachers say that their favourite class of the week is the one in prison, because it teaches them so much about themselves. They are often impressed by how quickly their prisoner students experience benefits, and by their appreciation of the practice. For many teachers, prison classes offer a chance to deepen their understanding of yoga, by offering it at the margins of society.
Find out more about:
While many teachers are interested in working in prison, it takes time to establish classes and the work can be hard to find and intermittent. Many teachers support yoga and meditation in other ways such as fundraising for the Prison Phoenix Trust.
To keep in touch with latest developments and opportunities to support people in prison with yoga and meditation please subscribe to our monthy e-newsletter here.