There is a range of yoga and meditation worksheets you or prison staff can now download from this website to help prisoners cope with the currently increased hours in cell. We have added to these in March and September 2020. Please phone us for the password on 01865 512 521.
If you are a yoga teacher not able to go into prison to teach at the moment, these handouts are one way to continue to support your yoga students and others who might appreciate your guidance. Prisoners appreciate a sense of continuity and not being forgotten. Please liaise with any staff members who you have worked with to request their help in distributing these documents.
Yoga Handouts for Prisoners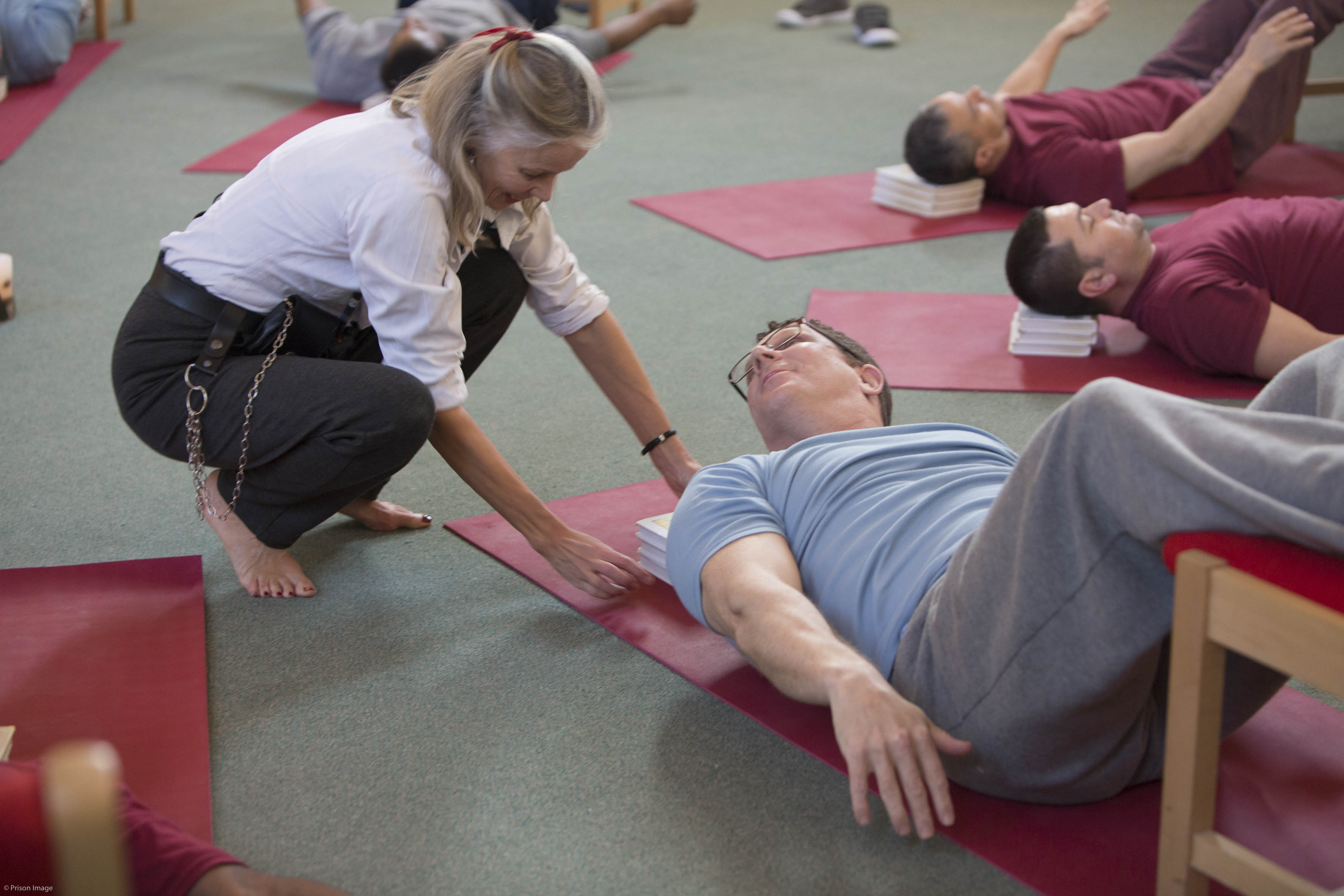 Almost all prison yoga teachers say that their favourite class of the week is the one in prison, because it teaches them so much about themselves. They are often impressed by how quickly their prisoner students experience benefits, and by their appreciation of the practice. For many teachers, prison classes offer a chance to deepen their understanding of yoga, by offering it at the margins of society.
Find out more about:
While many teachers are interested in working in prison and may have done some training with us, it is not possible for every interested teacher to go into prison. Many teachers nonetheless believe in the work, and offer to fundraise for the Trust.
If you are currently teaching in prison, please click here to fill out our survey and let us know about your class.
You can view the latest edition of our yoga teachers' newsletter here and subscribe electronically here.