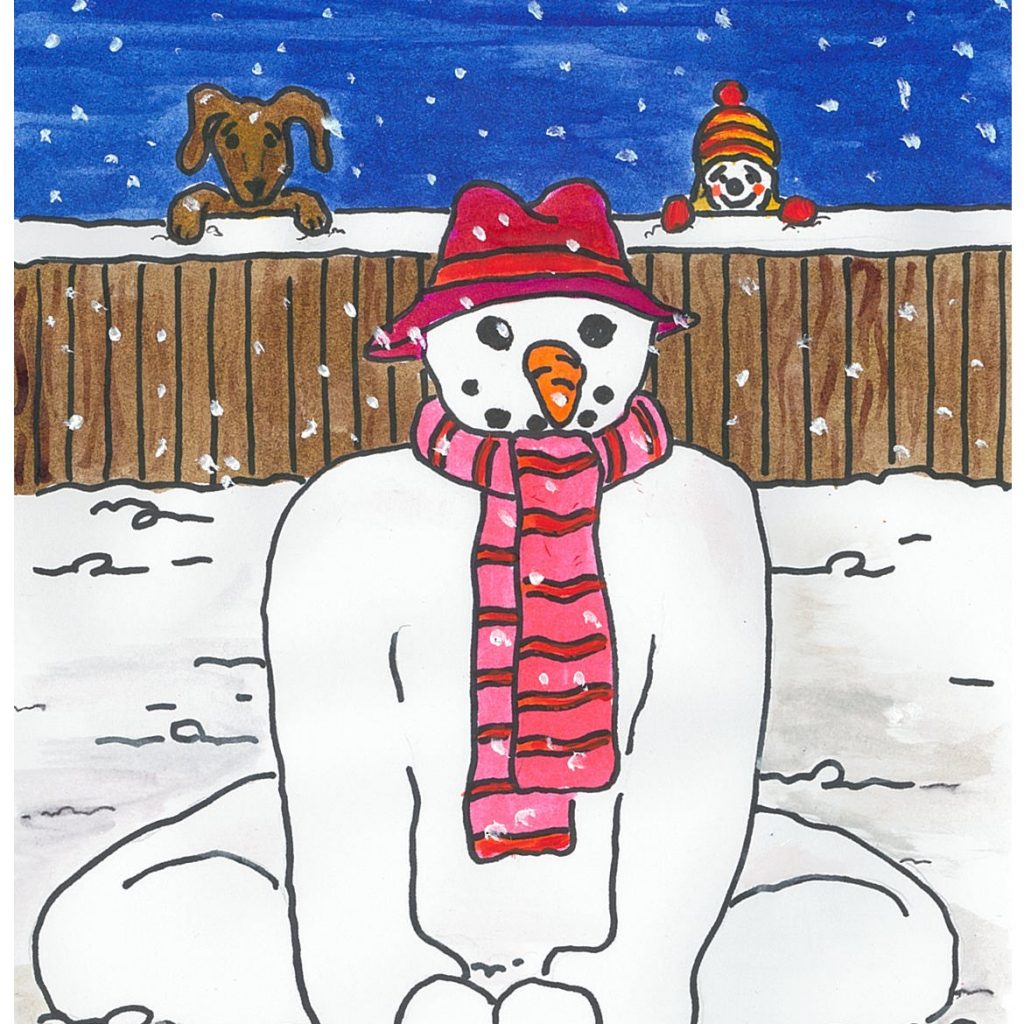 This year's cards come in packs of 10, drawn by a friend at HMP Grendon. They show a snowman yogi, sitting in cobbler pose. The inside is blank for your message. The cards measure 144 x 103 mm.
Each pack, including postage, is £5.
Please email all@theppt.org.uk to place an order.