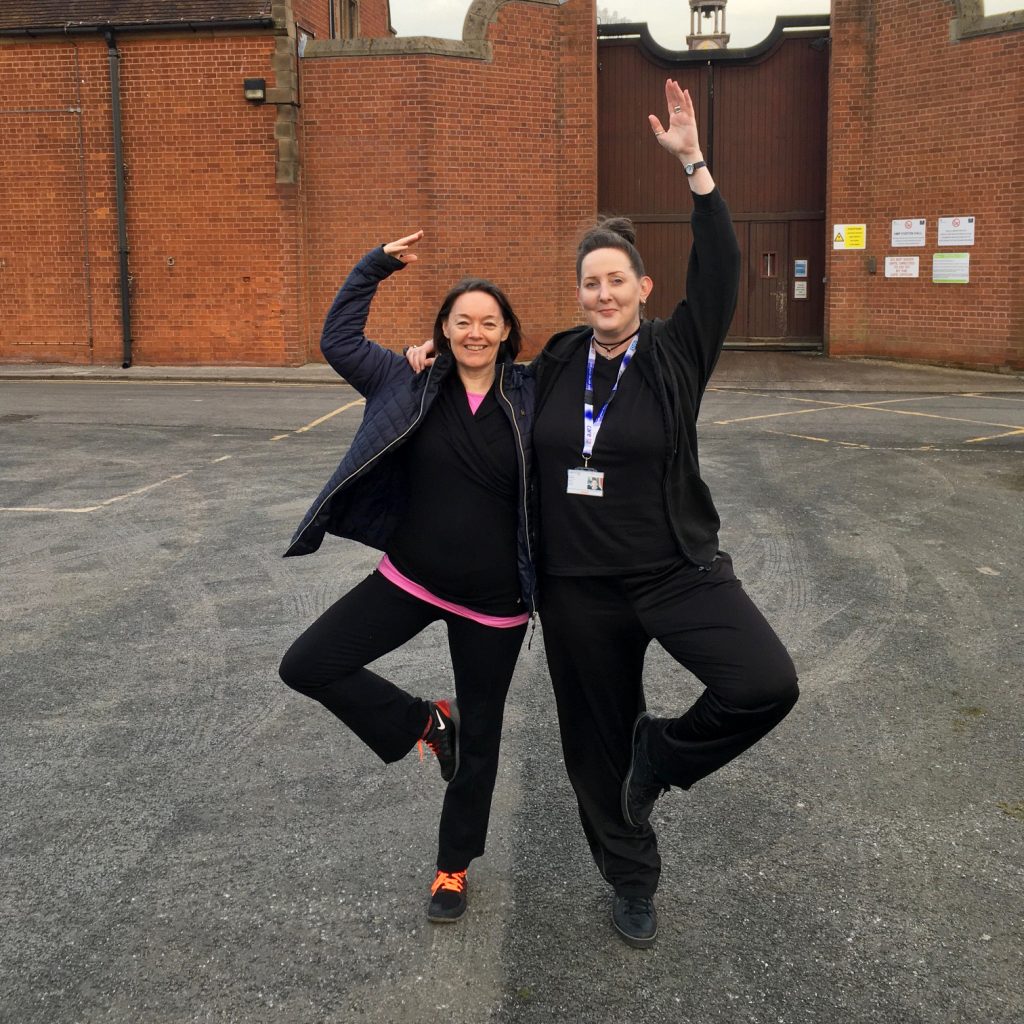 As lockdown lifts, prison Yoga Teachers have been meeting to discuss some of the challenges that might await them as prisons begin to open up to outside teachers again. Here are some key issues facing yoga teachers as our prison classes resume.
Coming out of isolation
The threat from COVID to people living and working in close proximity to each other in prison was very real and stringent lockdown regimes have been in place to keep people safe, with prisoners being locked in their cells for 23 hours a day. The need for this was compounded by staff absences, due to illness or self-isolation.
"When there are high levels of staff off work, there is little the prison regime can do except get food and medication to cell doors."
Missing family
All UK adult prisons closed for family visits between March and September 2020 and went back into lockdown in January 2021. In the period when family visits were allowed, strict rules were in place including shorter sessions, limits on numbers, no touching, mask-wearing, separation screens, and no refreshments. Visits began to resume in some prisons only in April.
Frustration over longer sentences
The impact on some prisoners, for whom parole was dependent on completing certain classes and therapeutic work, has been postponement of their possible release date.
Loss of choice
COVID restrictions might have intensified prisoners' loss of decision-making capacity. For example, after 23 hours locked up, they are let out in "bubbles" of six to shower and make phone calls, but with no control over who is in their "bubble".
Different rates of lockdown lifting
The rate at which individual prisons will be released from the strictest lockdown regimes will be according to criteria such as rates of infection in the prison, and locally, numbers of staff off sick or shielding, capacity of local hospitals, and how the prison handled any previous outbreak.
Expect uncertainty
People cope with lockdown differently; it suits some more than others.
"There will be those who want to rush back to normality and others who will step gingerly towards it."